Countertop Options in Baker City, OR
 Enhance your space with our custom-crafted countertops, tailored to fit your style and elevate your kitchen or bathroom.
Discover the Finest Countertop Materials in Baker City, Oregon, sourced by Coverworks Plus. Our showroom proudly showcases an exquisite selection of high-quality materials to enhance the aesthetics and functionality of your space. We take pride in offering the finest selection of stone and other premium materials for your countertops. We partner with local countertop contractors, such as RVP Construction, known for their exceptional craftsmanship and attention to detail. Step into our showroom and experience the beauty and quality of our countertop materials as we bring the expertise of Coverworks Plus to your home, delivering elegance and durability for your dream countertops.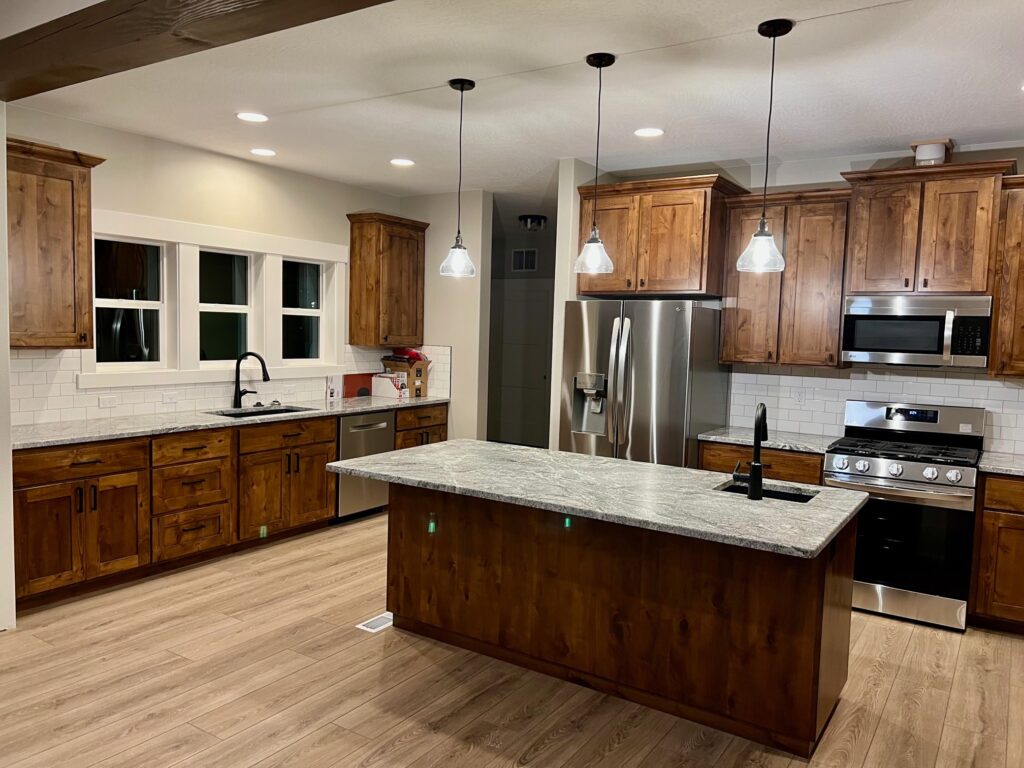 RVP Suppliers
Connecting you to the suppliers used by our trusted contractor partners.
Introducing our premier fabricator and installation company, committed to bringing your design visions to life with meticulous craftsmanship and exceptional service. Partnering with a select network of esteemed suppliers, we source top-of-the-line materials to ensure every project surpasses your expectations. With our skilled team and access to these premium suppliers, we deliver a seamless experience from concept to completion, transforming your space into a work of art that stands the test of time.
You'll be floored by our selection and prices!
Stay tuned for our upcoming cabinet and drapery options, designed to complete your space with both style and functionality.